BSA ultra
What's New:
Letting Updates
Lets now going up for 2013 season.
Click on the above link to download the GS Anglers Declaration Form
Current News
Turriff Bridge Webcam

The Webcam located at the Turriff bridge is now live. To view either click here ,or click the 'Turriff Bridge' icon in the Webcam section.
BSA Ultra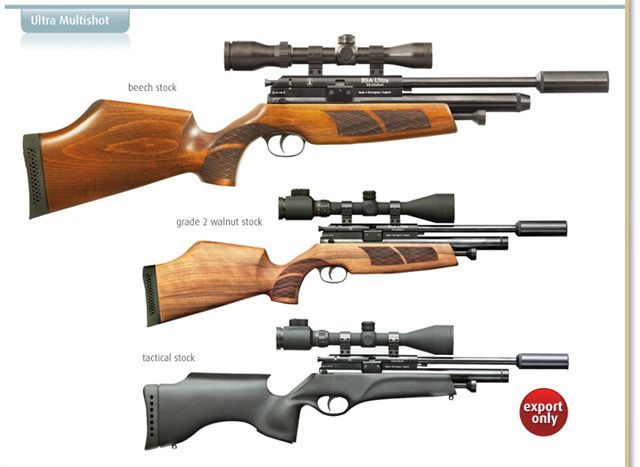 The Ultra Multi-shot, adds auto-load capability in the form of BSA's 10-shot pellet magazine. This works superbly with the Ultra's unique, MMC cocking system and spring-loaded pellet probe and allows the shooter to fire shot after shot without taking the rifle off aim – and that can be a real advantage in a hunting situation.

Also built into the Ultra Multishot's super-compact design you'll find an expertly crafted, fully-chequered stock, a quick-fit charging system, match grade accuracy and that unrivalled BSA pedigree. Both the Ultra and Ultra Multishot come complete with silencer, scope mounts, charging adaptor, spare seals and lubricant. Now there's proof that less really can be more!
The compact Ultra is extremely popular for lamping at night. The short barrel is ideal if on your own. We try and keep them in stock. However there may be a six to eight week wait for new stock and it is advisable to place an order to avoid disappointment if we do not have stock at the time of your visit.